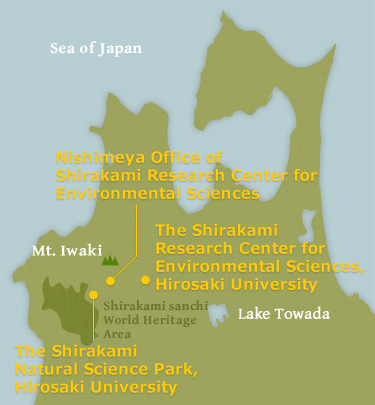 The Center for Environmental Research, Education and Local Contribution in the Shirakami Mountains.
The institute consists of four divisions (Botany, Zoology, Meteorology & Geology and Environmental Education & Culture).
The Shirakami Research Center for Environmental Sciences owns a natural botanical garden "The Shirakami Natural Science Park" in Kawaratai, Nishimeya Village, Aomori Prefecture. The Park is opened to the public.
Researches
More