Create a region and environment; connect with "Agriculture" and "Engineering"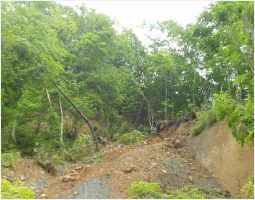 This is the only Civil engineering subject at Hirosaki University, it focuses on thought provocation about Community improvement and Agriculture maintenance in order to preserve the regional environment.
Course
AGRICULTURAL CIVIL ENGINEERING Course
This course aims to teach students about practical Agricultural Civil Engineering. Because this program has received authorization from JABEE, you will receive a qualification of engineer training on completion of this course, this will make the process of becoming a full qualified Engineer much easier.
RURAL ENVIRONMENT STUDIES Course
Using Agricultural Civil Engineering as a base, this course aims to give people the skills to influence the future of a wide variety of areas such as the environments, societies and economies of farming villages and mountainous areas., It is advisable that you have completed a wide variety of courses such as Agricultural Civil Engineering, Environmental Studies and Economics before participating in this course
Research Field
Agricultural Facilities Engineering
Agricultural Information Engineering
Agricultural Land Conservation
Agricultural Land Engineering
Agricultural Land Physics
Environment Planning on Mountainous Area
Irrigation, Drainage and Hydraulic Engineering
Irrigation, Drainage Water Use Engineering
Rural Energy Engineering
Rural Planning
Irrigation, Drainage and Hydraulic Engineering
---