OVERVIEW of our Faculty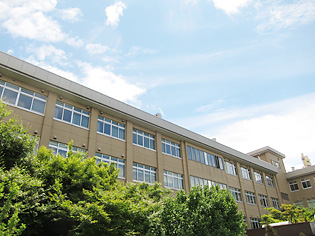 To Study  at the Faculty of Agriculture and Life Science
At the Faculty of Agriculture and Life Science at Hirosaki University, you are endowed with opportunities to study environment-conscious agriculture and biotechnologies that can facilitate the development and use of biological resources.
Our objective is to prepare students with fundamental and specialized life sciences academic skills and help students acquire the interdisciplinary and comprehensive abilities needed to understand life systems and create next-generation biology-related industries.
We also aim to develop global-minded individuals who are able to play a role in the development of a rich local environment, and nurture qualities and competence to set and solve problems individually.
MESSAGE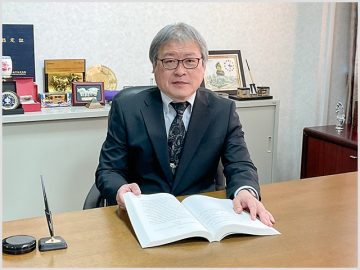 Dear senior high school students,
The Hirosaki University Faculty of Agriculture and Life Science, formerly the Faculty of Agriculture, was established in 1997 with the aim of integrating the fields of biology and life sciences.
After a quarter of a century, we recognize how far the fusion of science and agriculture has evolved.
In addition to the robust core curricula for each course of study within our department, students can take lectures given by faculty members of other departments, thus providing them with a wide range of learning opportunities.
Our purpose is to train students to be capable of addressing the emerging environmental issues of the 20th century, including food production problems associated with population growth, global warming, and biodiversity degradation. Through this multifaceted education, bolstered by the latest research findings, students have seen an increased diversification in employment options post graduation.
SDGs (Sustainable Development Goals) have been adopted around the globe to address these environmental problems, and Japan too has begun to actively address these issues.
However, although there is recognition that food problems, carbon neutrality, and environmental issues are urgently pressing matters, there is currently no clear path to resolving them due to their immense complexity.
The agricultural and life sciences are expected to produce innovations to solve these problems.
The Hirosaki University "Senryaku 1 Torikumi 3" project, which has been underway since FY2021, is designed to foster such innovations through collaboration with the local community, and has resulted in the launch of numerous research activities.
We are now working to bring these budding ideas to fruition.
The Faculty of Agriculture and Life Sciences is located in Hirosaki City, which, along with the surrounding areas, produces the highest quality apples in Japan.
In addition, our cherry blossoms, especially those surrounding Hirosaki Castle, are considered some of the most beautiful in Japan, and the horticultural techniques used to maintain them are closely related to apple production.
Turning our attention to the surrounding natural preserves, we can see the Shirakami-Sanchi World Heritage Property and the impressive Mount Iwaki to the west, as well as the Hakkōda mountain range and Towada-Hachimantai National Park to the east.
Aomori Prefecture enjoys an abundance of seafood from the Japan Sea, Mutsu Bay, the Tsugaru Straits, and the Pacific Ocean, and contains many other places where one can make direct contact with nature and a variety of living organisms.
In 2018, The Shirakami Institute for Environmental Sciences was reorganized into The Shirakami Research Center for Environmental Sciences, which is affiliated with our faculty, to further enhance education and research on the natural environment.
Our faculty and staff are committed to creating an environment conducive to richly rewarding education and research. It is suited to those with ambition and enthusiasm to become professionals in the fields of agriculture, life sciences, global environmental issues, and regional revitalization, with an eye not only to the 21st, but also the 22nd century.
Professor Nobuyuki Azuma
Dean of the Faculty of Agriculture and Life Science